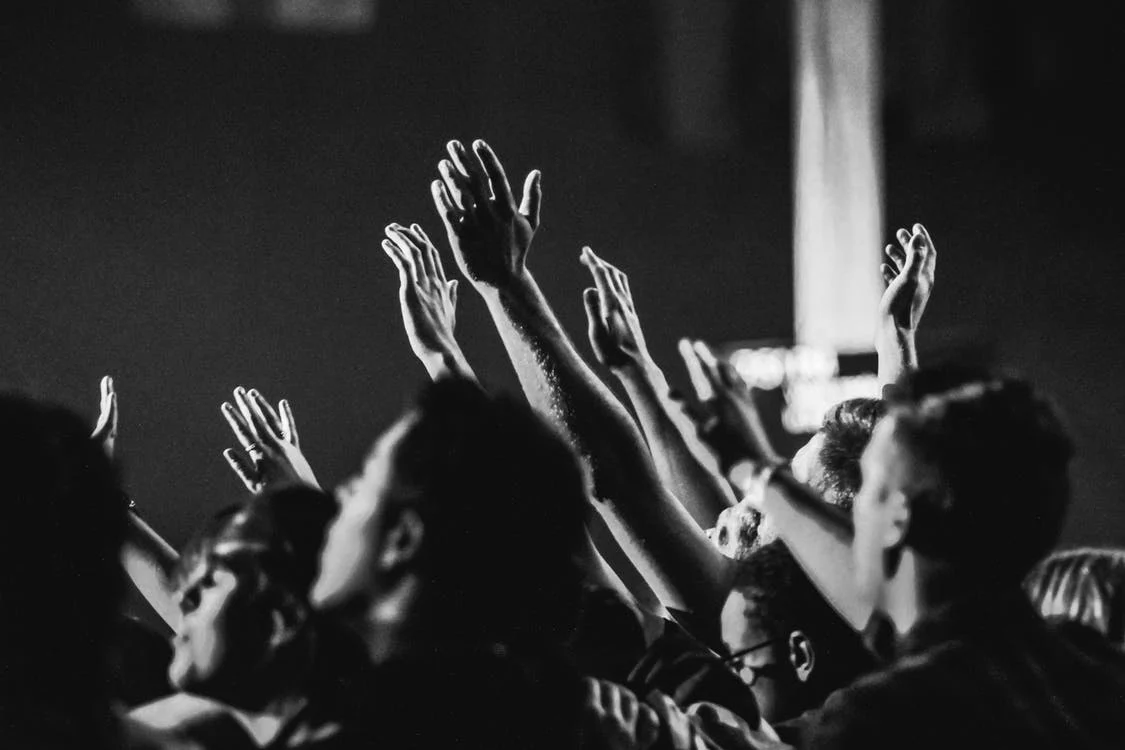 Every generation has a group of people who devote themselves fully to the Lord's service. In the early church, Paul was one of those people. He founded over a dozen churches and has been credited with writing thirteen books of the New Testament. His letters are masterpieces that address virtually every subject of the Christian faith. Even Peter acknowledged that he had an uncommon understanding of the Scriptures (II Peter 3:15-15). I'm persuaded that Paul would have done even more for God if he had access to some of the digital tools available today.
Until recently, when great commission media ministries like ours began taking advantage of online opportunities, missionaries and evangelists had to travel distances to share the Gospel. For example, Paul lamented how he had wanted to visit the church in Rome (Romans 1:9-13). However, he could not go for some reason. All he could do was keep praying for them and write them a letter (Romans 1:9-10). Here are his words:
Now I do not want you to be unaware, brethren, that I often planned to come to you (but was hindered until now), that I might have some fruit among you also, just as among the other Gentiles. (Romans 1:13)
He wanted to be a blessing to them and see them grow in the faith, but he couldn't get there.
I'm excited that things are different today! Thanks to the internet and the mediums of websites and email and social media, the world is now a global village where distance and separation have been significantly reduced. Great commission media ministries like ours are now able to reach thousands of people through digital evangelism without ever leaving home! What a blessing and wonderful opportunity we have been given with the creation of the internet! I am thankful that we have tools like this available to help us reach millions of people we otherwise may never have the opportunity to meet.
Digital Evangelistic Tools Paul Wished He Had
1. Social Media
Social media gives us a rare opportunity to reach millions of souls without leaving our homes. It provides an chance to advance the kingdom of God even amidst hectic schedules, as social platform users log in at their own convenience to browse recent posts and videos.
I checked a few things while writing this article. In the last 60 seconds, about one million people logged in to Facebook, 3.8 million searches were made on Google, 4.5 million videos were viewed on YouTube, and 347,222 users scrolled through Instagram.
Do you think Paul would have hesitated to have a Zoom session with the church in Rome when he was hindered from traveling to see them (Romans 1:9-13)? I'm sure he would have quickly gotten on Zoom when he realized he could not physically make the trip! He would have probably had online teaching and training sessions with his laptop or smartphone. Trust me, WhatsApp would have been more than a social media app for Paul. He would have turned it into a pulpit.
I am eternally grateful to God that in our time we can go on the streets to evangelize and still use our social media handles to spread the Gospel of Yeshua online. That is precisely what creative media ministries like ours are doing today! What a time it is to be alive and serving the Lord!
2. Email and Blogs
There were instances when Paul wanted some churches to read letters not originally written to them. Below is an example:
Now when this epistle is read among you, see that it is read also in the church of the Laodiceans, and that you likewise read the epistle from Laodicea. (Colossians 4:16)
I believe Paul could have sent an email containing the same letter to both churches if email capabilities had been available back then. Alternatively, he might have had a blog like ours where he'd upload the letters as articles.
It is likely that Paul's desire in Romans 10:1-3 would have led him to start an online outreach like many digital Jewish evangelism ministries today.
These are just a few of the many opportunities that the internet provides us. That said, I want you to know that you can evangelize the lost with your smartphone, right from the comfort of your home. Wondering how to get started? Below is a simple guide:
• Share Godly Content
Make evangelistic content about common questions in people's minds about salvation and the fulfillment of the Scriptures. We discuss quite a number of them on our blog here. They range from evangelistic articles to Israel music videos and salvation testimonies. These all are wonderful resources you can share over the internet if you don't feel capable of writing new content.
• Upload Consistently
Pick a posting schedule and stick to it. You can start with once a week and increase the frequency over time. If possible, have a stockpile of contents and share them gradually.
• Upload Bite-sized Content
Upload consistently, but don't overdo it. Split your uploads into bite-sized formats and upload them one at a time over the course of days.
• Use Captivating Graphics
Social media users are thrilled by high-quality graphics. Even if you are sharing articles, add some captivating graphics to help get people's attention and encourage interaction with the evangelistic content you've uploaded.
Final Thoughts
Our generation is blessed to have several impactful ways in which we can share the Gospel. These weren't available to the Apostle Paul! Beyond going from door to door, let's start using these online tools to evangelize the lost in Israel right in their own homes and workplaces. Join hands with great commission media ministries like ours, and let's see lives changed through digital evangelism!