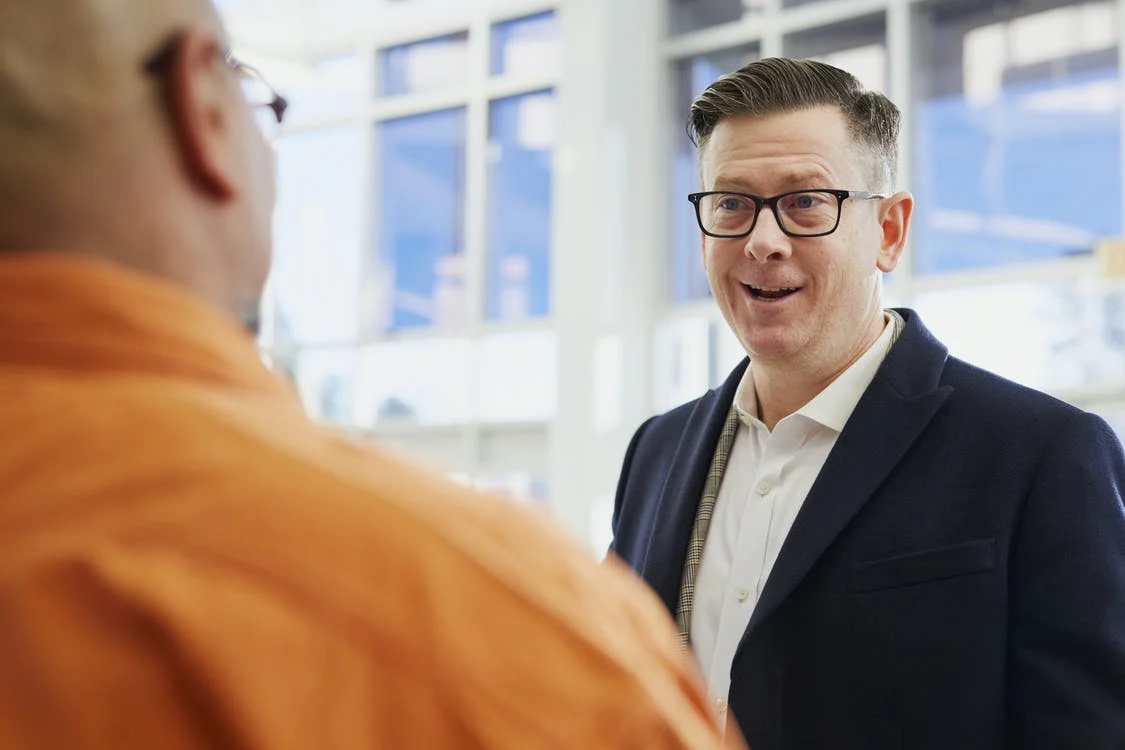 Anytime I encourage believers to share their faith with others, I hear time and again, "Evangelism is not as easy as you think." I understand that is true, especially for a new believer. But all the same, evangelism doesn't have to be a struggle for any believer, new or old! If you're finding it difficult to evangelize your neighbors or the lost sheep of the house of Israel, here are five things you can do to eliminate the burden and increase your effectiveness.
1. Pray For People By Name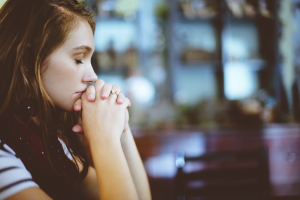 We all know the importance of prayer in growing in the faith. In fact, one of the secrets of the early church was their devotion to praying (Acts 2:42; Acts 4:23-31; Acts 6:4).
However, when it comes to praying for the unsaved, we are more effective when we mention people by their names. When we do this, it makes us more passionate about their salvation because they become "real" to us in a different way. Several years ago, I discovered that Paul used the same approach every time he prayed for the church at Ephesus.
Therefore I also, after I heard of your faith in the Lord Jesus and your love for all the saints, do not cease to give thanks for you, making mention of you in my prayers: that the God of our Lord Jesus Christ, the Father of glory, may give to you the spirit of wisdom and revelation in the knowledge of Him. (Ephesians 1:15-17)
So, next time you are praying about someone's salvation, mention their names. Besides praying for others, pray for yourself too. Ask God to grant you boldness and to glorify His Word (Ephesians 3:18-19; II Thessalonians 3:1-2).
2. Rightly Divide the Word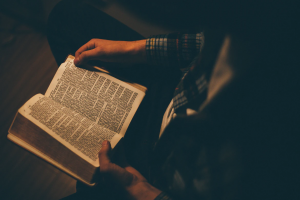 Be diligent to present yourself approved to God, a worker who does not need to be ashamed, rightly dividing the Word of truth. (II Timothy 2:15)
In evangelizing the lost sheep of the house of Israel, we must be careful how we explain Scripture. Did you notice what Paul said about explaining the Word in the passage above? He said, "Rightly dividing the Word of truth." That means someone can wrongly divide the Word! Reminiscing on my recent interactions with believers in discussion over evangelism in Israel, I can tell you that this is a loose end for many of us.
As Paul instructed Timothy in his letter, we must be diligent with the Word. That is how we can rightly divide it. Beloved, challenge yourself to know the message and know it well.
Also, learn to meditate on the Word before preaching. Scriptural meditation has always been beneficial to me. Among other things, it enhances our understanding of the Word of God (Psalms 119:99).
3. Believe God
After praying and studying, there are chances that you'll feel self-equipped. Don't take the bait! You see, no matter how good your preparation and self-efforts are, fruitfulness only comes from the Lord (Psalms 127:1; John 15:4-5). Learn to trust Him with all your heart (Proverbs 3:5).
When you preach to people, believe that the Holy Spirit will minister to their hearts. Even if they don't accept your message immediately, trust God that the seed you've sown into their hearts will grow. We live by faith and not by sight (Habakkuk 2:4; Romans 1:17).
4. Use As Many Tools As Possible
Evangelism goes beyond the confines of brick and mortar buildings and walking the streets on foot. In your commitment to evangelizing the lost sheep of Israel, use as many resources as possible. Start taking advantage of your social media platforms. With a single post on Facebook, for instance, you can reach thousands of Israelis without leaving your house.
Our ministry is currently working on a project that can help you make the best of the internet. We call it the WOW!BIBLE. It features unique artistic illustrations for each book of the Scriptures. You can read more details about the WOW!BIBLE here – We are spreading the Gospel in Israel in a profound way. Trust me, our many songs, animated videos, and testimonials, as well as our soon-to-release WOW!BIBLE, will make great resources to add to your evangelism toolkit!
5.Remember Growth Takes Time
Finally, don't be in too much of a hurry. Preaching the Gospel is like farming. No farmer plants a seed today and expects it to shoot out the next day. Growth takes time!
To everything there is a season, A time for every purpose under heaven: A time to be born, And a time to die; A time to plant, And a time to pluck what is planted. (Ecclesiastes 3:1-2)
Keep spreading the Gospel regardless of the response you receive. Like a plant, the Word of God will grow and yield bountifully in due time.
Wrap Up
God has called us to reach the lost sheep of the house of Israel. The Devil will do all he can to convince you that evangelism is difficult because he knows you're not a threat to his plans when you're not actively sharing the Gospel message. Evangelism is not difficult. You are an able minister of the New Testament (II Corinthians 3:6). Start doing the five things we've talked about and watch what God will do through you in reaching the lost!