In the news today there is much talk of "settlements" when it comes to Israel. Recently there have been some barbed exchanges between Prime Minister Netanyahu and European leaders over Israel's "illegal" building program in the West Bank and East Jerusalem. The world has pronounced judgment on Israel's right to build on its own territory, but the claims that Israel's expansion into its own territory is somehow "illegal" is nothing more than a lie! Jehovah made it clear that all of the land of Israel is the "Promised Land" for their possession, including land beyond its current borders (Gen. 15.18; Jos. 11:3; Num. 13:29; Num. 34:1-12).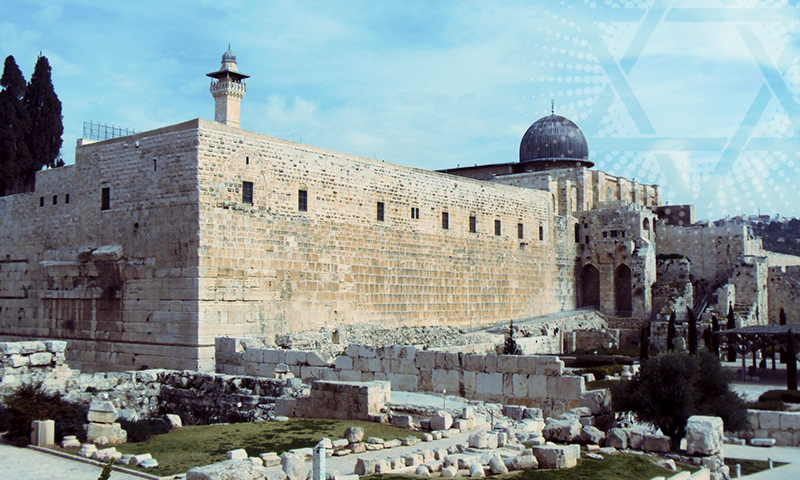 Rather than diminish its territory the Bible command was to expand and possess! Even in Joshua's old age the same command remained the same, for the Bible says, "When Joshua had grown old, the LORD said to him, "You are now very old, and there are still very large areas of land to be taken over." (Josh 13:1). That doesn't sound like God had any intention of putting a "freeze" on any building program; on the contrary, God is expanding territory for Israel not shrinking it! No, the planned borders of Israel in God's Word are significantly wider than the borders of Israel today! All true Christians United for Israel recognize this fact and support Israel's claim to its biblical inheritance!
We invite you to show your support for Israel by joining us on one of our Holy land tours to see the monuments and ancient "settlements" that bring the Bible to life! Your life will never be the same again after you tour the very sights and sounds of the Bible lands. The Israel of the Bible will leap off the pages as you tour the sites and scenes of some of the great Bible dramas. We will tour many ancient sites like the City of David, Hezekiah's Tunnel and the famed Pool of Siloam which was filled by the Gihon spring – and also the place where Yeshua healed a blind man! (Jn. 9:1–11).
Many of the Bible characters will come to life as we visit the geographical milestone markers for their greatest achievements (and defeats). We will make a journey through Jordan and pass Jericho, which Joshua crossed on his way to the Promised Land. (Jos. 6:1-27). We will also tour sites in David's life, like Emek Haela, where David defeated Goliath with a Spirit- guided slingshot (1 Sam. 17:49), and En-Gedi, where David fled from Saul (1 Sam. 23:29), and eventually Beit She'an, where Saul met his untimely demise fighting the Philistines (I Sam. 31).
We will visit many of the notable sites where Yeshua walked while on this Earth, including Capernaum, the synagogues where He preached (Mk. 1:21) and the Mount of Beatitudes where He delivered His famous sermon. (Mt. 5). We will also tour the sites where the Passion of Yeshua was played out, including Gethsemane, the site of His anguished prayer for grace  (Mt. 26:36-36); the Praetorium, the site of His trial and before He was led away (Lk. 23); and Golgotha, where He was crucified. (Mt. 27:33). Not only will we see where He died, but where He is coming again, at the Mount of Olives! (Zech.14:4).
Join us for these and many other sites in our trip to Israel this October. Make your reservations now and become part of this once in a lifetime experience in the Promised Land. Let's continue to pray for Israel that Yeshua's own people would receive Him as Messiah in these very dangerous end-times.